The SECURILISSE® GABION weighted guardrail makes it possible to secure work areas delimited by walls, embankments, equipped with welded mesh grids.
The surface mounting simplifies the installation of SECURILISSE® GABION. This is done during tightening, a stainless steel "claw" closes on the vertical steel round of the grid.
Quick setup

Front fixing

No drilling or welding

Fixing system with European patent
Material: Aluminum / galvanized steel
Fixing: Surface mounted with a stainless steel "claw"
Finish: Raw or powder coated
Technical: Delivered with notices and plans available on the internet: extranet
Railing for welded wire mesh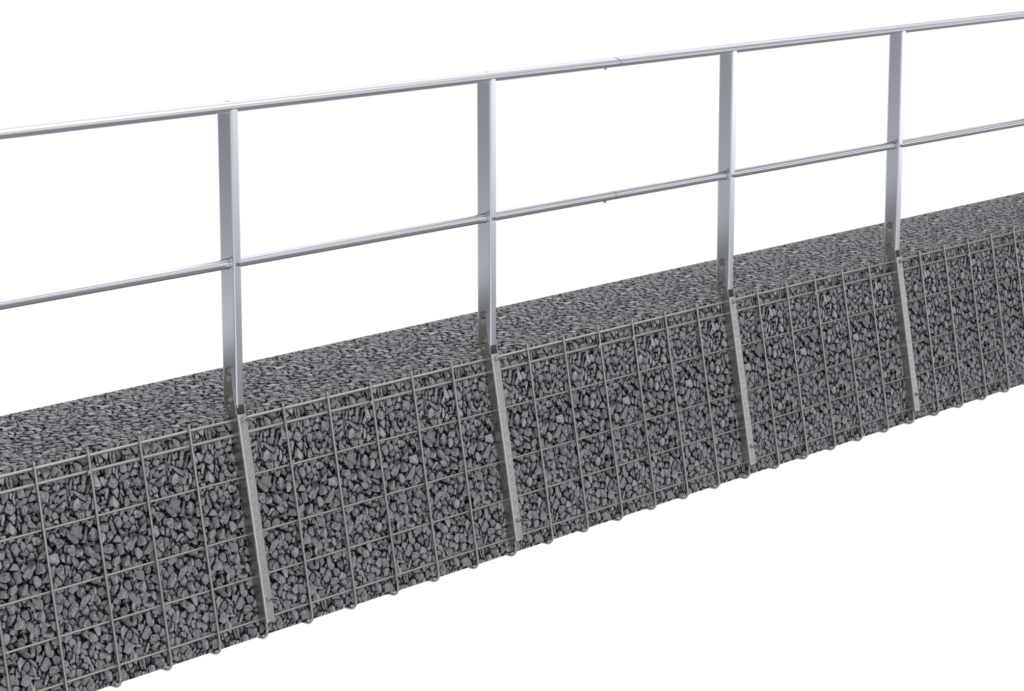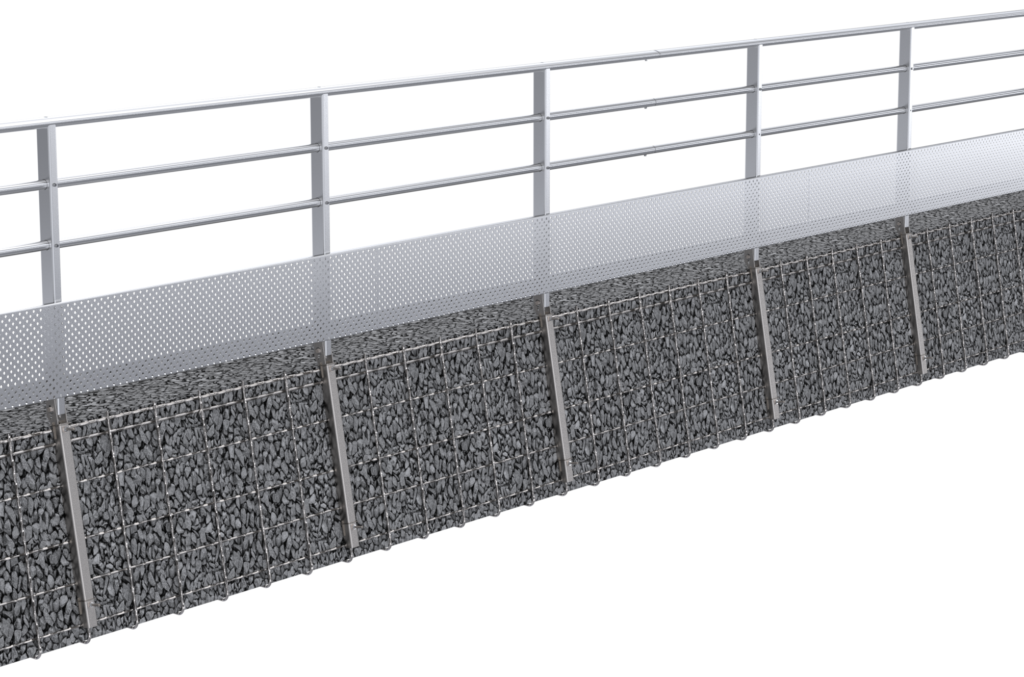 This part deforms when clamped to squezze the vertical steel ring of the mesh. It fixes the railing support.