The SECURITOIT® ECO gangway is a technical access means made of aluminium section. Suitable for any type of roof, this gangway is available in 2 widths, 600 and 800 mm. 
The aluminium section strings allow for spans up to 3m (for larger spans, please enquire).
SECURITOIT® ECO is an anti-slip easy to assemble gangways. 
Highly modular 

Maintenance-free 

Delivered pre-assembled. 
Material: aluminium 
Finish: untreated, anodised or powder-coated 
Technical information : Supplied with instructions and drawings can be consulted on the internet: extranet 
SECURITOIT® ECO is a lightweight gangway, quick and easy to install.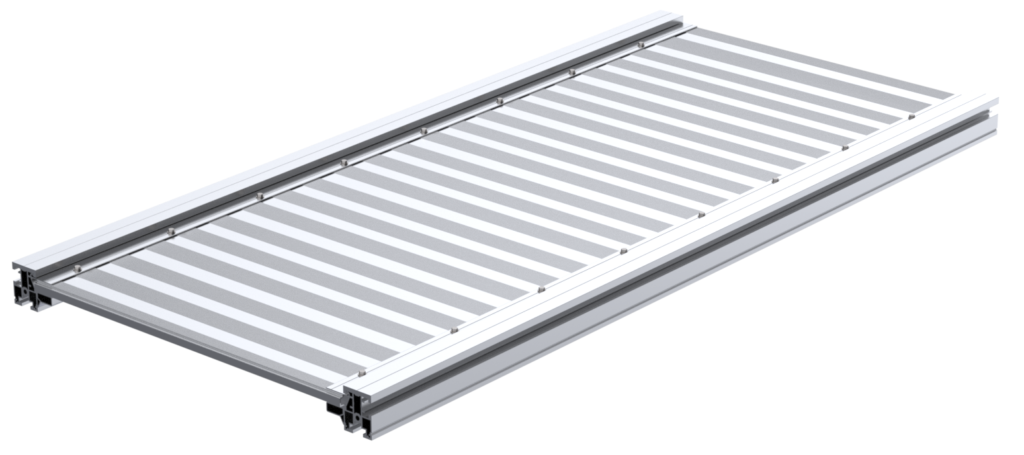 SOMAIN SECURITE has developed specific fixing systems to install the gangway SECURITOIT® ECO.