SOMAIN SECURITE is proposing for sale, a range of P.P.E. kits combining the most popular devices our partners.
Each kit is designed for a special type of user.
Kit standard
Kit for the occasional user seeking for the strict respect of the safety standards.
1 Harness P30
3 Carabiners AZ011T
1 Elastic double lanyard ABM/LE101
1 AX011 Bac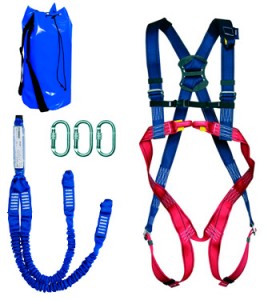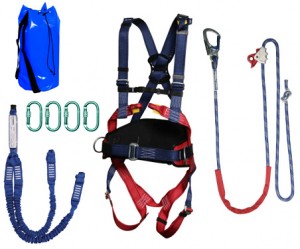 Kit couvreur
Kit for the regular user who respects the standard but seeks a certain comfort of use.
1 Harness NEWTON
1 Lanyard I 80
1 Lanyard GRILLON 5 m
1 Carabiners OMNI
2 Carabiners WILLIAM
Kit Automatic fall arrester
Kit to use when working in hanging position.
1 Harness P30
1 Automatic fall arrester 15 m CR200 15
1 Carabiners AZ011T
1 AX011 Bag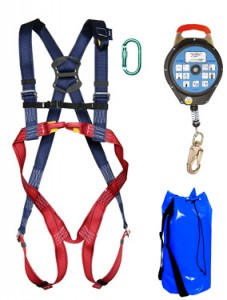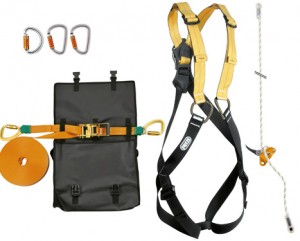 Kit LDV Temporary
Complete kit to install and use a temporary lifeline.
1 Temporary lifeline
1 Harness NEWTON
1 Lanyard I 80
1 Lanyard GRILLON 5 m