The SECURILISSE® protection de lanterneau railing prevents workers falling through roof lights on area inaccessible to public.
Totally free standing with its ballast weights covered in HDPE so as not to dRooflightamage the waterproofing.
Quick to install and highly modular

Available from stock

Maintenance-free
Material : aluminium
Finish : raw, anodised or powder-coated
Technical information : Supplied with instructions and drawings. Available on the internet : extranet.
Skylight protection without gate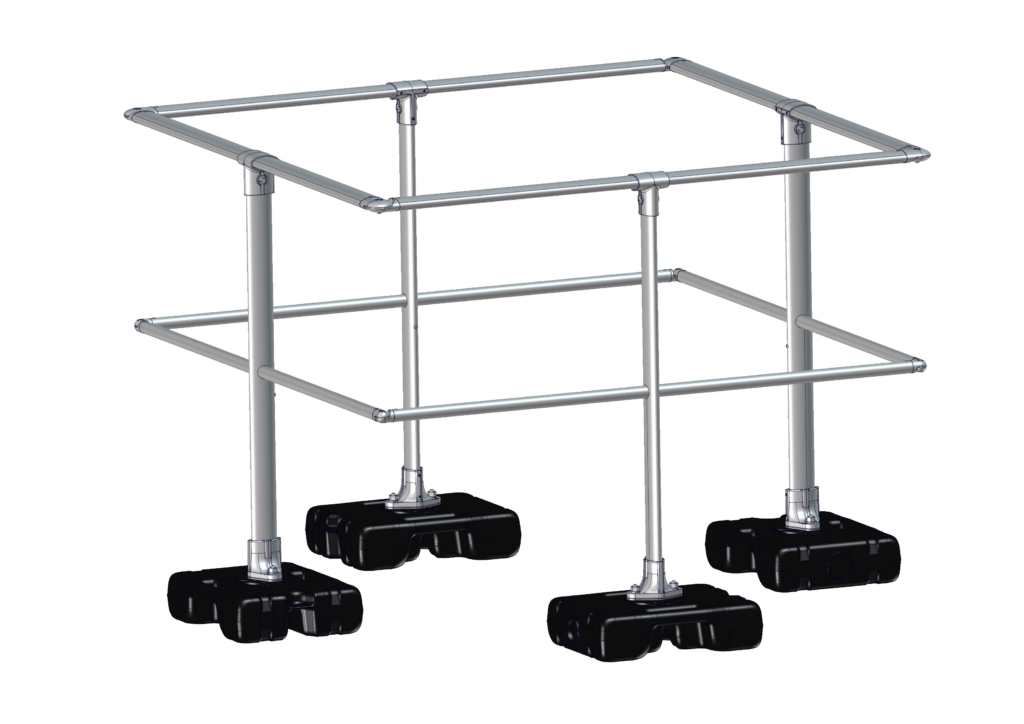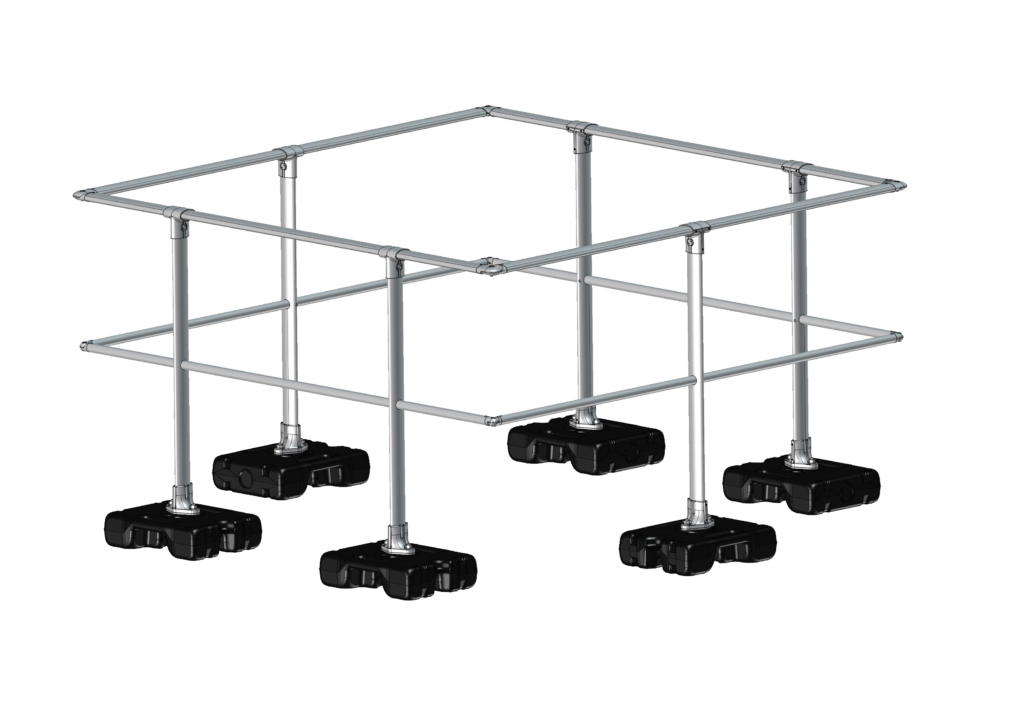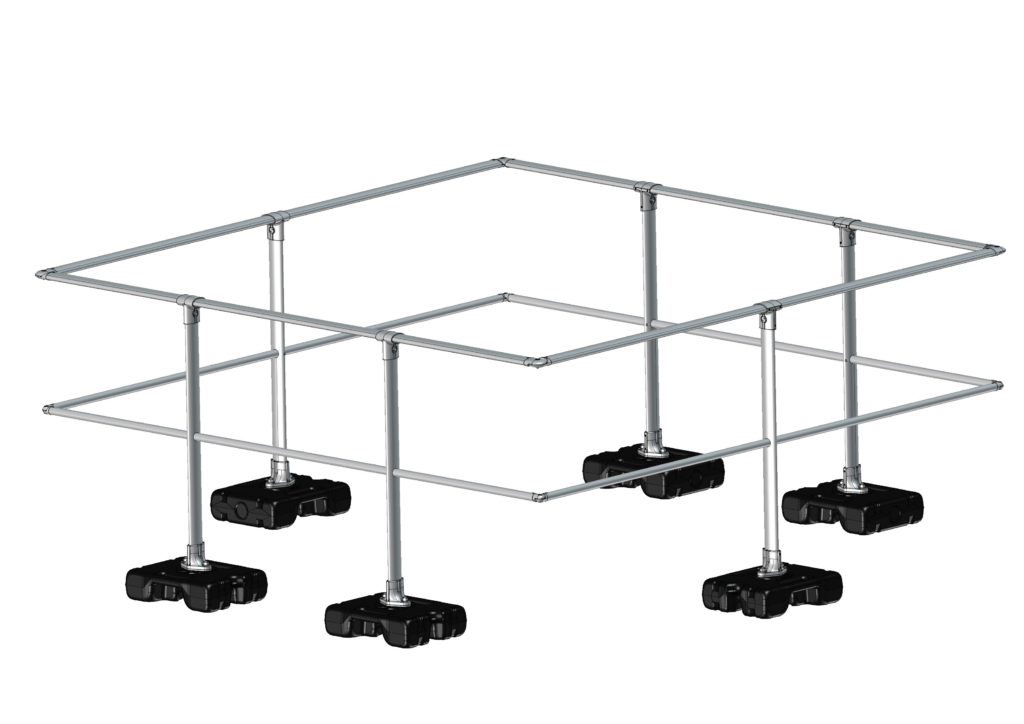 Skylight protection with gate