SECURITOIT® SDL is a collective double-access cross-over system allowing the clearance of obstacles such as ventilation ducts, cable raceways, parapet walls, etc.
SECURITOIT® SDL can be equipped with railings conforming to NF E 85-015 on one or both sides.
Highly modular

Maintenance-free

Pre-assembled
Matière : aluminium.
Finition : Raw, anodised or powder-coated.
SECURITOIT® SDL is available in a standard free standing version, but it can be adapted for anchoring in the floor for greater heights.
Our design office is able to propose solutions for particular configurations (corners, wall supports, landings, etc.)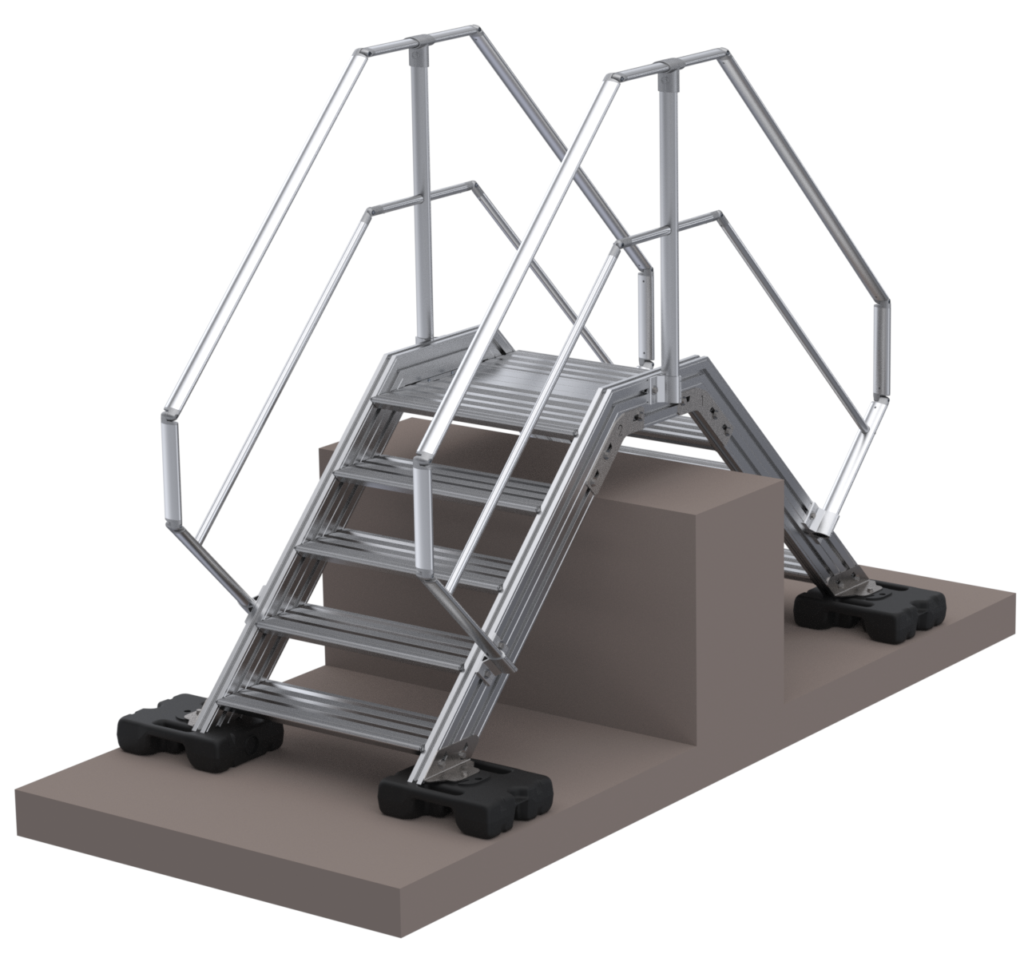 Our design office is able to offer you solutions adapted to specific configurations, here are examples illustrating the possibilities of adaptation: